Pinterest for Marketing in 2021
Updated: Oct 20, 2021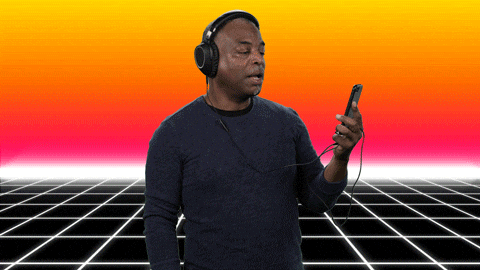 The Benefits
Pinterest is a very different form of social media and often the most overlooked form of social media out there. It really acts as a central hub for everything. You can see memes, view other links, and create whole communities right from the Pinterest app. It is one of the better ways to grow your business and one I do not think businesses can afford to sleep on anymore.
The ability to add alt text and outbound links means that Pinterest is basically a mini-form of SEO. Did you just write an amazing blog article? Slap together a graphic image, post it on Pinterest and have it link to that blog, free traffic right at your fingertips. The real kicker is that content lasts longer on Pinterest. That's right content has a life span of 3 months on there. Twitter and Facebook content life spans a few hours. This means that content you make on Pinterest will last far longer than on other social platforms.
If you do a lot of content creation like memes for your business then Pinterest will be the best place to leverage that for growth. You can give people a laugh, be more relatable and show exactly what your business is about. It is one of the main benefits of the platform.
The Disadvantages
The platform is a bit confusing at first. It does not integrate very well with most other services that let you syndicate your content in one click. A lot of the work on Pinterest is manual and there will be a bit of a learning curve in the beginning. Boards and pins can be overwhelming at first and if done wrong you might point your audience in the wrong direction. Building your audience can be a hassle as well, but that is the case on all social platforms
Advertising
Just like every social media platform you can advertise on Pinterest. When it comes to entertainment sites it is best to focus your promotional efforts on entertaining content or content that ads value to your client base. They also allow you to have pretty solid insight on conversions and let you track page visits, add to cart, checkouts, and average order value metrics. Which will let you know if your return on ad spend is worth it or not.
Who is Pinterest for?
When it comes to businesses I would say that everyone should at least have a Pinterest profile. If you have an online presence at all adding a few pins here and there to your account won't hurt you. In fact not being on there at all will hurt you more than taking time to add one of your already crafted social posts directly to the website.
If you write a blog for example you can just post a link to your blog and they will pull the content to show people. If you make videos of any kind just upload them directly to their website and see if the analytics pour in.
Some Notes
I don't recommend going into any new social platform with an "If you build it they will come mindset". If you aren't targeting the right demographic then you won't get any traction. Just let search engine marketing and search engine marketing you need to come at your content creation with a solid plan in place.
Is it going to skyrocket you to success? Maybe, but also maybe not. The important thing is having a presence on all platforms and then narrowing your content and audiences down ahead of time will give you the advantage.